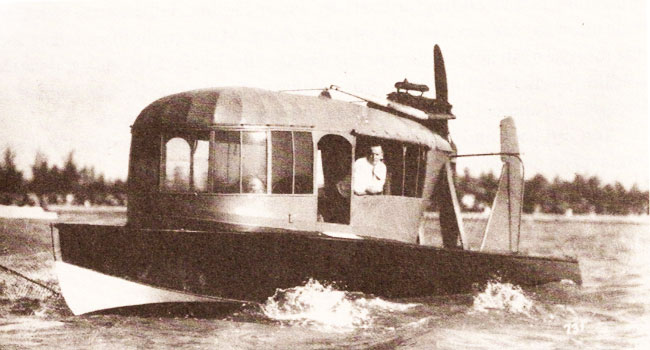 September 30, 2015
Everglades Airboat Rides
Everglades Airboat Rides play an indispensable part in our everyday routine in the Everglades. Unquestionably, we couldn't deliver our Florida airboat tours without an airboat! But do you know how airboats originated? Many people think that airboats were invented in Florida; nevertheless, that's not the case.
Airboats are also known as fan boats and were created by Alexander Graham Bell in 1905 in Nova Scotia, Canada. The real motive behind the creation of the airboat was for testing several engines and brace structures. The first informed airboat in Florida was registered in 1920 and it was called the Curtis Scooter after an assistant of Dr. Bell, Glenn Curtiss.
Ten years later, airboats started to appear in the Everglades of Florida and Louisiana. As years were passing by, many designs were tried and the typical airboat design we use today was created. It was an open boat made from aluminum and fiberglass with a fixed engine on the back and high seats.
With this amazing invention, you can now take advantage of an exciting airboat ride in the Everglades! With gorgeous landscapes and remarkable wildlife, our airboats at Ride the Wind will offer the best Everglades, Florida experience ever. Get ready to book a tour and get a little bit of the airboat's history.