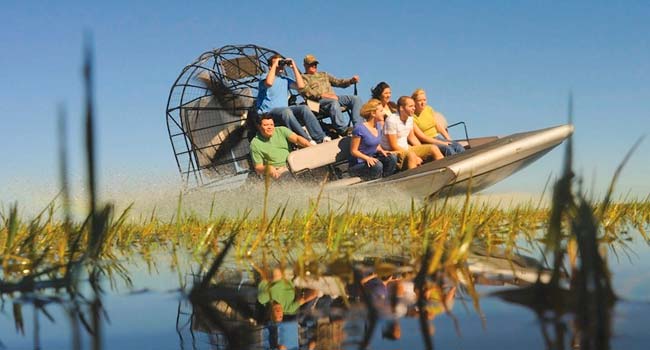 September 15, 2015
A visit to the Florida Everglades will never be the same without a thrilling airboat ride. An Airboat Tours Everglades Miami trip will let you see more of the Everglades than you ever expected. Airboat rides are inexpensive, fun, and great for the entire family. Through an airboat, you can travel around the River of Grass at a relaxed pace or a fast-paced breathtaking one. You can also go for a short airboat tour, as well as a long journey. Whatever your choice is, an airboat ride is a treasured memory you should have of your vacation.
Your skilled airboat captain will guide your tour through the Everglades. Your captain is more than just a secure airboat worker; he is also very helpful during your tour guide, since he was born and raised in the area. Besides being so much fun, your airboat ride can be just as educational, with information about the plants, animals and history of the Everglades.
Most visitors will discover a variety of birds, a great number of mammal species, including the endangered Florida Panther. Don't forget to bring you camera with you to capture the eye-catching surroundings of the Everglades and keep your eyes open to get the most wonderful memories you will have for a lifetime.