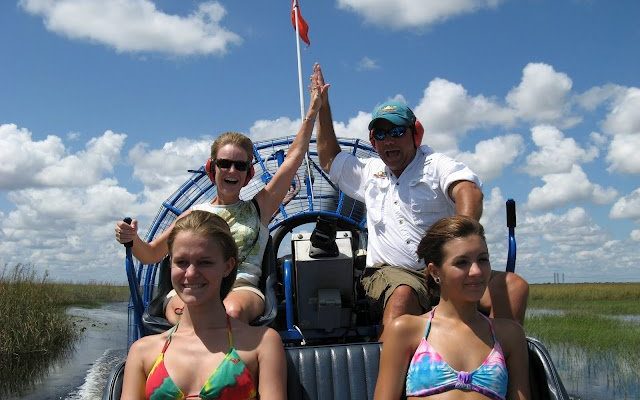 March 16, 2015
Ft Lauderdale Boat Tour
Are you visiting the Everglades and not getting a Ft Lauderdale Boat Tour? Then I guess there is not too much you will do!
A visit to the Florida Everglades is not complete until you get to experience an airboat trip. If you go to Florida for vacations, airboat rides are the perfect way to make your trip a remarkable experience. An airboat lets you travel around the River of Grass and have a reasonably priced and proven fun ride with your family or friends.
Airboat Ride Fort Lauderdale
Your qualified and expert airboat captain will show you everything you need to see in the Everglades. Captain Randy is a coast guard certified captain, so you will be more than safe during your trip! If you are really into nature and animals, don't even doubt about enjoying this educational and fun journey to explore the natural beauty of the Everglades.
The variety of plants and animals you will witness on your airboat rides will astonish you. Many visitors will see a diversity of birds such as the bald eagles. There are also quite a lot of mammal species including the famous Florida panther. Don't forget to take your camera with you and get ready to prepare a fabulous movie of your trip. And, if you plan to bring your camera, a waterproof bag is highly recommended.
If you want to enjoy a private ride with your family or friends, or even host a private event for your birthday, you can schedule a private airboat ride with Captain Randy! Contact us and get your dream vacations now!
Check out us on Yelp