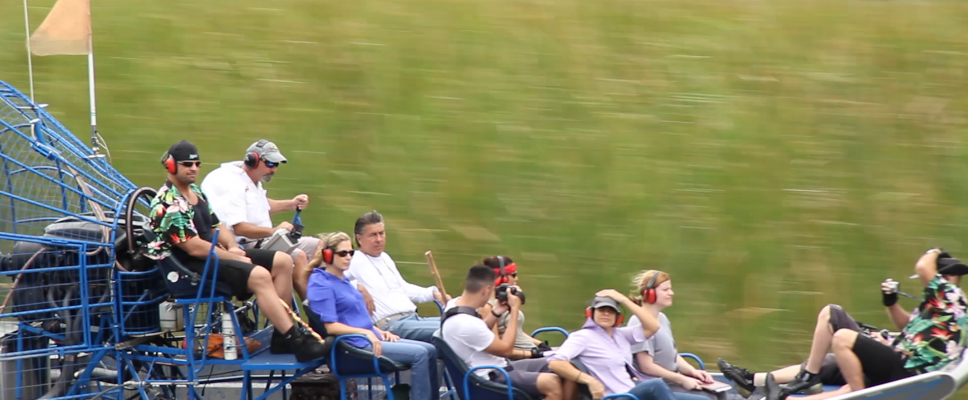 November 2, 2023
Choosing the best airboat tour at the Everglades can be an exciting and important decision to make to ensure you have a memorable, enjoyable and safe experience.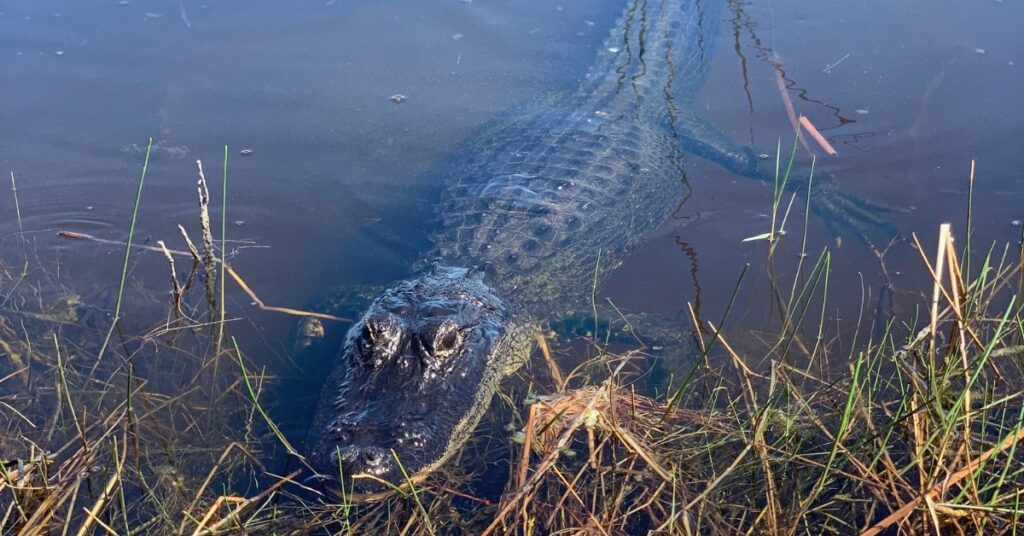 If it's your first time at the Everglades you might be wondering how I can find a reliable company for my airboat tour. At Ride the Wind, we want you to consider the following  factors when making your choice:
Research and Reviews: 
Start by researching different airboat tour companies operating in the Everglades. Look for online reviews on platforms like TripAdvisor, Google Reviews, and Yelp. Pay attention to both positive and negative feedback to get a well-rounded perspective on the company's services.
Safety and Licensing: 
Ensure that the airboat tour company has all necessary licenses, permits, and insurance. Safety should be a top priority. Check if the company follows all safety regulations and provides proper safety equipment. Here at The Everglades in Fort Lauderdale, there are only 2 USCG Captains, the rest are drivers or guides. Capt. Randy with Ride the Wind is one of those USCG Captains.
Experienced Captains: 
Experienced captains or guides can greatly enhance your experience by sharing their knowledge about the ecosystem, wildlife, and history of the Everglades. Check if the company's captains are knowledgeable, certified, and well-trained. Capt. Randy is well known as the best and oldest private airboat company in South Florida. "This is why I do not hire anyone who works at a park airboat ride, they just don't have what it takes to be the best" Capt. Randy. 
Tour Duration and Route: 
Different airboat tours might offer varying durations and routes. Consider how long you'd like to spend on the tour and what areas of the Everglades you're most interested in exploring. Some tours may focus more on wildlife, while others might emphasize the natural beauty of the landscape.
Group Size: 
Consider the size of the tour groups. Smaller groups often provide a more personalized experience and allow for better interaction with the guide. Larger groups might be a bit less intimate but can still be enjoyable.
Private airboat charters give you a personalized experience and cost a little more than the park rides cramming 30 to 50 people on the airboat for a cheap price. There is a huge difference between private and big groups on 1 airboat. Big airboats can't go where Ride The Wind Private Airboat Charters can.
Environmental Impact: 
Choose a tour company that prioritizes the protection of the Everglades' delicate ecosystem. Some companies actively support conservation efforts and eco-friendly practices.
Additional Offerings: 
Some airboat tours might offer extra features, such as wildlife shows, exhibits, or additional activities like alligator handling. Decide if these extras are important to you.
Booking Process and Availability: 
Check the availability of the tour on your desired date and time. Some tours might require advance booking, especially during peak tourist seasons.
Price Comparison: 
While price shouldn't be the sole deciding factor, it's still important to compare the costs of different tour options. Remember that quality and safety should come before the price.
Local Recommendations: 
If you're staying in the area, ask locals or your accommodation's staff for recommendations. They might provide insights into the best and most reputable tour companies.
Remember that Everglades National Park is a unique and fragile ecosystem, so choose a tour company that values its conservation. With thorough research and consideration of these factors, you'll have a better idea of how to choose the best airboat tour that suits your preferences and ensures a fantastic experience in the Everglades.
Tourism Advertising Before vs. Now
Time flies and everything is ever-changing. In the good old days a Airboat Tour owner could get help from the Concierge at the hotel by recommending the guest for our services, and of course he would get a commission. Nowadays, big companies such as amusement parks pay about $3,500 monthly to put their cards in the Rack Card of the hotels.
Capt. Randy with Ride the Wind Airboat Tours has +40 years of experience, and he can notice a remarkable variation where the technology takes a part, Online Advertising.
" We don't give commissions to each other. It's just professional, just send people to our friends in the business" he said. People use their cell phones for searching 5-stars and reviews, and that helps reliable people like him; who have worked hard to make a name in this business, by always  providing professional, friendly and safe Airboat Tours at the Everglades in Fort Lauderdale. Click here to see where he is located.
A benefit of the search in the internet is that you can find crucial information, in just a click away.
Private Airboat Tours at Ride the Wind with Capt. Randy
At Ride the Wind Airboat Tours, we have different options from 1 up to 3 hours to enjoy on a private tour. You and your loved ones will have an amazing and safe adventure to remember, with the opportunity to be the co-pilot and drive our state-of-the-art airboat!
Capt. Randy has 40+ years of airboating experience, we are the best choice for your next trip to the Everglades. Contact us today and let's start planning your next Everglades trip where you'll see plenty of alligators, birds, turtles, and camps to see, you'll be astonished as you glide along over 200 years of history.