Everglades Tour Out Of Miami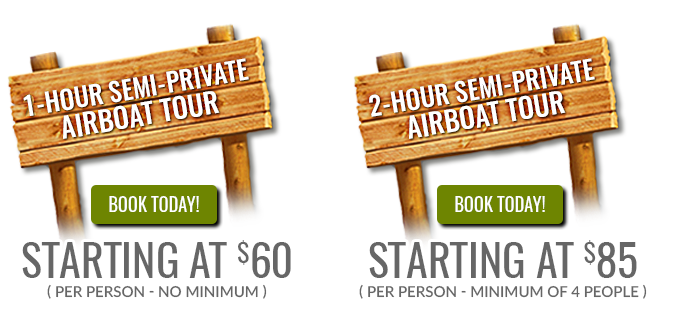 Located on the Miccosukee Indian Reservation in Miami, Florida. Airboat tours are 1 hour long, and cost $60 per person.
Our airboats run from 9:00 a.m. until 5:00 p.m.
Pricing & Times:
Most Popular Semi-Private Ride:
1-Hour Semi-Private Tour – $60 per person
FREE for children 6 and under
2-Hour Semi-Private Tour – $85 per person
*Minimum of 4 people
AIRBOAT TOURS DEPART EVERY 30 MINUTES
ADDITIONAL INFORMATION
During our Miami airboat tour, we make a stop at our family island, where we get off the boat and experience the wildlife of the Florida Everglades in its natural habitat! Enjoy a gator show where you can also carry baby gators and pose for remarkable pictures while our captain tells you all about the history of the Everglades. Our semi-private airboat rides out of Miami are just as beautiful as they are unforgettable. Experience the ride of your life. If you are looking for a more intimate experience, we also offer private Everglades airboat tours that leave out of Fort Lauderdale. Our captain is fluent in both English and Spanish.
Location: Ride the Wind Miami via Google Maps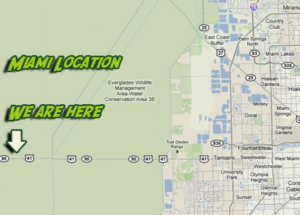 (Miami Shark Valley will be on the left-hand side of the road; We will be on the right-hand side of the road alongside TigerTail Airboats.)